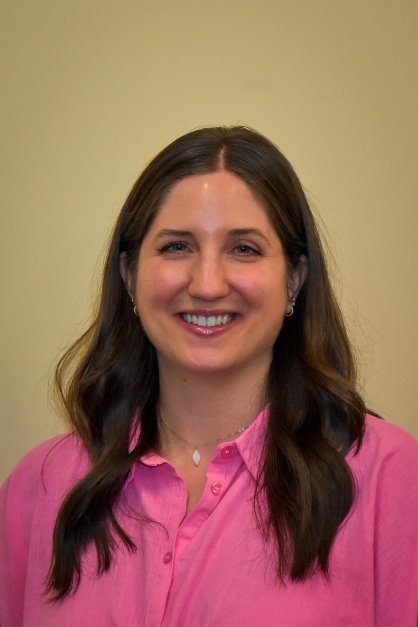 Phone 919-894-2011 x238
Interests Diabetes
Women's Health
Lifestyle Medicine
Degree Doctor of Pharmacy


Tara McGeehan, PharmD, BCACP, CPP | Clinical Pharmacist Practitioner
Dr. Tara McGeehan is a dedicated Clinical Pharmacist Practitioner at Benson Health and also serves as a Clinical Assistant Professor of Pharmacy Practice at Campbell University College of Pharmacy & Health Sciences. With an unwavering passion for patient care and an unyielding commitment to advancing pharmacy education, Dr. McGeehan has made remarkable contributions to the field of pharmacy practice.
Her journey in pharmacy began with her pursuit of excellence in education. Dr. McGeehan earned her Doctor of Pharmacy degree with Summa Cum Laude honors from Temple University School of Pharmacy in Philadelphia, PA. Prior to that, she had earned her Bachelor of Science in Chemistry with Distinction, graduating Magna Cum Laude from Temple University College of Science and Technology.
Equipped with a strong educational foundation, Dr. McGeehan went on to complete a PGY1 Pharmacy Residency at the University of Pennsylvania Health System. This residency honed her clinical skills and solidified her dedication to patient-centered care. Subsequently, she pursued a PGY2 Ambulatory Care Pharmacy Residency at Campbell University College of Pharmacy & Health Sciences and Benson Health, further refining her expertise in ambulatory care pharmacy before earning board certification as an ambulatory care pharmacist (BCACP).
Armed with her extensive training and licensure as a Clinical Pharmacist Practitioner in both North Carolina and Pennsylvania, Dr. McGeehan embarked on her professional journey. She made a significant impact as a Clinical Pharmacist at North Carolina State University's Student Health Services in Raleigh before joining the team at Benson Health.
Throughout her career, Dr. McGeehan's dedication to education has been a driving force. She co-directs three courses in the Doctor of Pharmacy program at Campbell University. Her passion for teaching extends beyond the classroom, as she serves as a preceptor for an Ambulatory Care PGY1 Residency, an Ambulatory Care PGY2 Residency, and an Ambulatory Care Advanced Pharmacy Practice Experience.
An active member of professional organizations, Dr. McGeehan holds memberships in the North Carolina Association of Pharmacy (NCAP), American College of Clinical Pharmacy (ACCP), and American Society of Health-System Pharmacists (ASHP).
Beyond her professional endeavors, Dr. McGeehan finds fulfillment in various interests outside of pharmacy. She cherishes quality time with her husband and two pups, delights in outdoor activities like hiking, enjoys yoga and exploring new culinary experiences at various restaurants.
With a heart devoted to patient well-being and a keen dedication to nurturing future pharmacists, Dr. Tara McGeehan exemplifies excellence in both her clinical and educational roles. Her commitment to positively impact the lives of her patients and students continues to shape her remarkable journey in the world of pharmacy.