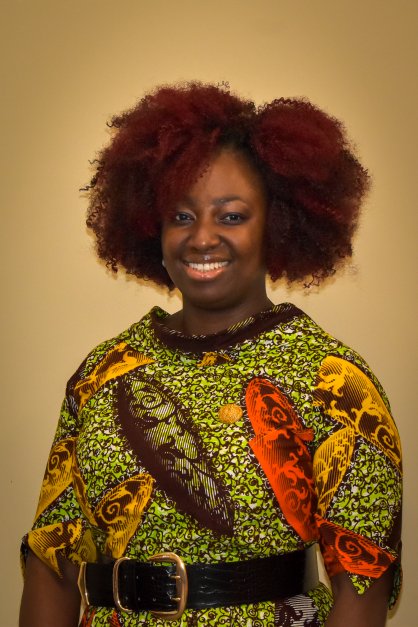 Phone                    919-894-2011
Interests                Preventative Care
                                Veteran's Health
                                Healthy Lifestyle Coaching
                                Women's Health
Degree                   Doctor of Nursing Practice

Marilyn Akyea, DNP, RN, AGPCNP-BC | Nurse Practitioner


Dr. Marilyn Akyea, DNP, RN, AGPCNP-BC, is a dedicated Nurse Practitioner with a wealth of experience in healthcare spanning more than two decades. Her journey in healthcare began in her home country of Ghana, where she drew inspiration from her mother's career as an operating room nurse at Korle-Bu Teaching Hospital. Witnessing her mother's unwavering commitment to patient care and community well-being ignited a passion within Dr. Akyea to follow in her footsteps.
After immigrating to the United States, Dr. Akyea embarked on a remarkable professional journey that has left a lasting impact on the lives of countless patients. Dr. Akyea completed her Doctor of Nursing Practice (DNP) degree at Duke University School of Nursing in December 2020, marking a culmination of her commitment to advanced nursing practice. Prior to this, she earned her Master of Science in Nursing (MSN) from the same institution, specializing in Adult-Gerontology Nurse Practitioner care, and became board-certified (AGPCNP-BC). Her dedication to excellence is evident in her academic achievements and her continuous pursuit of knowledge in order to provide the highest quality care to her patients.
In her professional roles, Dr. Akyea has showcased her expertise across various healthcare settings. At Benson Health, she serves as a compassionate and thorough Nurse Practitioner, offering evaluative and educational services to patients. In her tenure at Matrix Providers (Logistic Health Incorporated) in Durham, NC, Dr. Akyea conducted medical examinations for Veterans and Service members as part of the Military Medical Disability Examination Program. Prior to those roles, she served as a registered nurse at Duke University Health Care System in Durham, Kindred Health and Rehabilitation Center in Raleigh, Trace Rehabilitation Center in Sanford, and Korle-Bu Teaching Hospital in Ghana.
Dr. Akyea's passion for healthcare is underscored by her affiliations with professional organizations such as the American Association of Nurse Practitioners (AANP) and Sigma Nursing. These affiliations exemplify her commitment to continuous learning and advancement in the nursing field.
Originally from Ghana, West Africa, Dr. Akyea has called Raleigh home for the past 17 years. She cherishes the rich cultural heritage of Ghana and carries its traditions, dialects, food, music, and strong sense of worship with her. Dr. Akyea's personal life is marked by a strong family foundation. She and her husband, whom she met at church, have been married for 18 years and are blessed with three teenagers and a beloved dog named Benji. The couple also serve as ministers in their church in Cary.
Outside of her professional commitments, Dr. Akyea values self-care through exercise and quality sleep. She holds family time in high regard and actively engages in her church community, playing a significant role in supporting others on their journeys to success. Her future aspirations include learning to play golf and continuing to inspire, mentor, and coach individuals to achieve their goals.