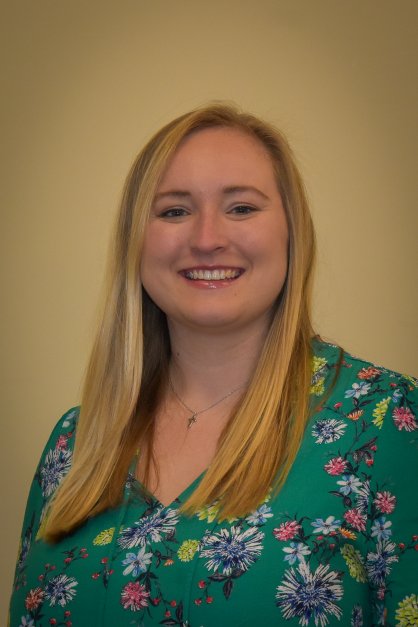 Phone 919-894-2011
Interests Diabetes Management
Preventative Care
Anticoagulation
Geriatrics
Degree Doctor of Pharmacy


Madison Treadway, PharmD, BCACP, CPP | Clinical Pharmacist Practitioner
Dr. Madison Treadway is a highly skilled and dedicated pharmacist with extensive experience in ambulatory care, clinical practice, and academia. Her commitment to patient care and passion for advancing the pharmacy profession are evident through her impressive academic achievements and professional accomplishments.
Dr. Treadway's journey in pharmacy began at Wingate University School of Pharmacy, where she earned her Doctor of Pharmacy degree with honors, cum laude. During her time at Wingate University, she demonstrated academic excellence and a deep understanding of pharmaceutical care principles.
She continued her pursuit of excellence by completing an ASHP-accredited PGY-1 Pharmacy Residency at the Salisbury VA Health Care System (VAHCS) in Salisbury, NC. This rigorous training provided Dr. Treadway with invaluable experience in diverse patient care settings.
Building upon her PGY-1 experience, she completed an ASHP-accredited PGY-2 Pharmacy Residency in Ambulatory Care with Campbell University College of Pharmacy & Health Sciences (CPHS) in Buies Creek, NC and Access Healthcare in Apex, NC, where she honed her skills in providing comprehensive pharmaceutical care in outpatient settings.
Dr. Treadway's dedication to advancing pharmacy practice led her to become a Clinical Assistant Professor of Pharmacy Practice at CPHS. In this role, she shares her expertise with aspiring pharmacists, guiding them through their educational journey and instilling in them the values of compassionate patient care.
As a Clinical Pharmacist Practitioner at Benson Health, she plays a crucial role in optimizing medication therapy for patients, collaborating with healthcare teams, and promoting patient well-being.
Her dedication to professional development is evident through her earning the Board-Certified Ambulatory Care Pharmacist (BCACP) certification. She maintains active licensure with the North Carolina Board of Pharmacy, holding licenses as both a Clinical Pharmacist Practitioner and a Pharmacist.
Dr. Treadway actively engages in clinical teaching as a preceptor for both the Ambulatory Care and the Geriatrics Advanced Pharmacy Practice Experience (APPE) at Benson Health, where she imparts her knowledge and skills to pharmacy students from Campbell University's Doctor of Pharmacy program.
Outside of her academic and clinical responsibilities, she is actively involved in various professional and community service activities. She co-chairs the E-Learning Committee at the North Carolina Association of Pharmacists and contributes to the Residency Conference Committee. Furthermore, she volunteers as a pharmacist at the Free Clinic at Campbell University and the Farmworkers Clinic at Benson Health, displaying her commitment to providing care to underserved populations.
In her leisure time, Dr. Treadway enjoys exploring the natural beauty of the Blue Ridge Mountains, indulging her love for hiking and connecting with the outdoors. As an avid cook, she finds joy in experimenting with new recipes and preparing delicious meals for herself and her loved ones. Additionally, she stays active and energized by engaging in various sports. She is a native of a small town in the foothills of Western North Carolina that was founded by her Italian immigrant ancestors in the 1800s.
Dr. Madison Treadway's passion for patient care, dedication to education, commitment to rural healthcare, and diverse range of interests make her an exceptional pharmacist and a well-rounded individual. Her ability to connect with patients and students on a personal level enhances her impact, making her an invaluable asset to the field of pharmacy.