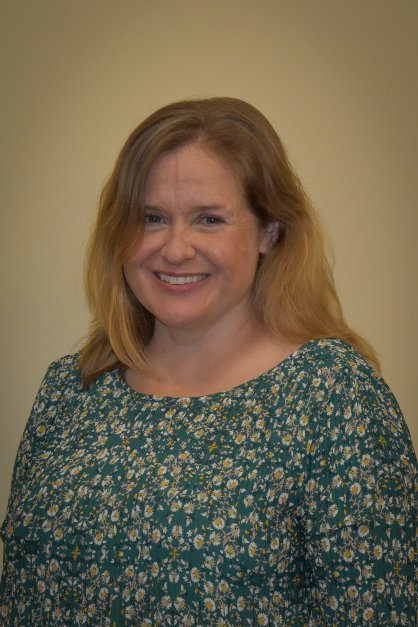 Phone 919-894-2011
Interests Cardiology
Mental Health
Special Needs
Degree Master of Science in Nursing
Carrie Batchelor, MSN, RN, FNP-C | Family Nurse Practitioner

Carrie Batchelor is a dedicated healthcare professional who is driven by a goal to partner with individuals to help empower them to reach their health goals and attain their best state of health. With a commitment to delivering exceptional care to individuals from all walks of life, Carrie envisions healthcare that is evidence-based, compassionate, and comprehensive. She values integrating physical and psychological wellness, while placing a strong emphasis on primary prevention.

Carrie's journey in healthcare began at the University of North Carolina at Chapel Hill, where she earned her Bachelor of Arts in Biology in 1998. Her interdisciplinary background laid the foundation for her subsequent academic and professional achievements.
Carrie's dedication to patient well-being led her to serve as an EMT with the South Orange EMS and Rescue Squad in Chapel Hill during her studies at UNC. During this time, she provided emergency medical care throughout the county, underscoring her commitment to serving those in need. In 2000, Carrie earned her Bachelor of Science in Nursing, leading her into a fulfilling career that has spanned multiple facets of healthcare.
As a Staff RN at Rex Hospital, she adeptly managed diverse patients, including those in both pre- and post-cardiac procedures. Her journey continued with a transition to WakeMed Raleigh Hospital, where she served as a Staff RN for more than 15 years in the Cardiac Intensive Care Unit. In this role, Carrie managed critically ill patients with a broad range of diagnoses and advocated for patients and their families throughout all stages of illness and hospitalization.
Carrie's pursuit of excellence led her to pursue a Master of Science in Nursing in the Family Nurse Practitioner Program, which she successfully completed in 2016 at the University of North Carolina at Chapel Hill. After graduation, she joined CVS MinuteClinic in Benson, NC as a Family Nurse Practitioner, delivering acute care and preventive care to individuals of all ages.
Her dedication to comprehensive care led her to Benson Health in 2021, where she currently serves as a Family Nurse Practitioner. Here, she enjoys getting to know patients as individuals and building partnerships to meet each person's unique healthcare needs. Her areas of interest include mental health, special needs, cardiology, and pediatrics.