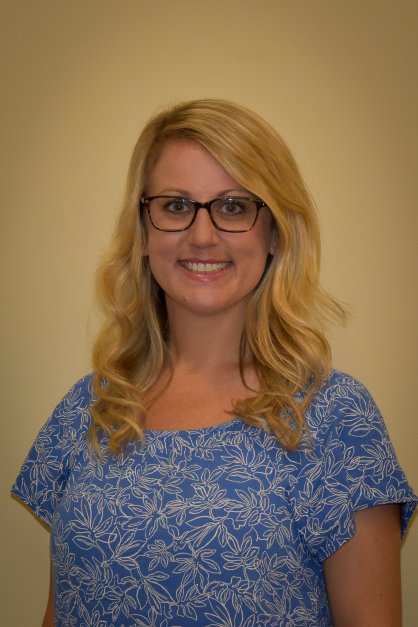 Phone 919-894-2011
Interests Women's Health
Diabetes Management
Disease Prevention
Mental Healthcare
Degree Master of Science in Nursing,
Family Nurse Practitioner

Caroline Childers, MSN, APRN, FNP-C | Family Nurse Practitioner
Caroline Childers is a compassionate and board-certified Family Nurse Practitioner, bringing more than 10 years of extensive nursing experience in various clinical settings. Her unwavering commitment to patient-centered care and dedication to delivering high-quality healthcare underscore her impressive professional journey.
Caroline's journey in the healthcare field began with a personal experience during her childhood when she received compassionate care during a serious illness. This encounter ignited her passion for nursing, and she received her Bachelor of Science in Nursing (BSN) degree from the University of North Carolina at Chapel Hill in 2012. Throughout her career, she accumulated valuable experience in diverse clinical areas, including ICU, Emergency Department, and medevac flight nursing.
Driven to make a more profound impact on patient care, Caroline decided to advance her education. She earned her Master of Science in Nursing (MSN) with a specialization in Family Nurse Practitioner from Maryville University of St. Louis in December 2022.
Caroline's dedication to her profession is evident through her extensive licensure and certifications. As a board-certified Family Nurse Practitioner (FNP-C) by the American Academy of Nurse Practitioners, she demonstrates her expertise in providing comprehensive family-centered care. Additionally, she is an Emergency Medical Technician (EMT) and holds current certifications in Basic Life Support (BLS), Advanced Cardiovascular Life Support (ACLS), and Pediatric Advanced Life Support (PALS) for managing life-threatening emergencies.
Caroline's professional experience includes roles at Duke University Hospital in Durham, NC. As a charge nurse/staff nurse in the Emergency Department, she played a pivotal role in the rapid assessment and treatment of adult and pediatric patients facing various medical emergencies, trauma, and mental health crises. Additionally, she provided autonomous care to critically ill/injured patients during helicopter or ambulance transportation from hospitals or accident scenes as a Staff Nurse for seven years with Duke Life Flight. Earlier in her career, Caroline worked as a Staff Nurse in the Neurosurgical ICU, where she provided dedicated care to critically ill patients with various neurological illnesses.
A resident of Johnston County, Caroline's dedication to serving her community led her to join Benson Health. Working in a rural area, she is devoted to addressing the healthcare needs of patients and providing much-needed primary care to the community.
Her areas of healthcare interest include women's health, diabetes management, disease prevention, and mental healthcare. Caroline finds the most rewarding aspect of working in healthcare is building a connection with her patients, listening to their concerns, and collaborating with them to achieve their health goals.
Beyond her professional pursuits, Caroline enjoys a fulfilling life with her husband, three children, and two dogs. She finds joy in cooking, reading, going to the beach, exploring new cuisines, watching home renovation shows, and passionately cheering for her alma mater, the UNC Tarheels.
Caroline Childers' unwavering dedication to her patients and commitment to excellence in healthcare make her an invaluable asset to the medical community. Her compassionate approach to patient care and diverse expertise enable her to deliver high-quality and comprehensive healthcare services, enriching the lives of those she serves.