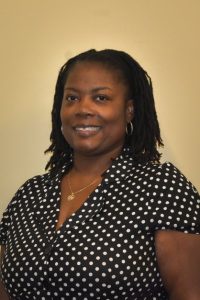 Phone                 919-894-2011

Interests             Mental Health

Degree                Master of Social Work


Carmella Carter, LCSW | Social Work Practitioner – Advanced
Carmella Carter is a dedicated and highly skilled licensed clinical social worker (LCSW) with a specialization in mental health. She is currently serving at Benson Health as an Advanced Social Work Practitioner, a position she has held since March 2022. In this role, Carmella conducts comprehensive assessments and provides intervention and treatment to individuals and families experiencing mental disorders, substance use disorders, and intellectual disabilities. She also provides clinical services to patients in affiliation with the North Carolina Statewide Telepsychiatry Program (NC-STeP) and coordinates the transition of care for patients through that program, which offers psychiatric evaluations and crisis intervention services.
Prior to her work at Benson Health, Carmella served as an EAP Counselor/Incident Manager at Workplace Options in Raleigh, NC. In this position, she delivered telephonic counseling services with the utmost professionalism and maintained strict client confidentiality in accordance with ethical standards.
Carmella's leadership shines through her roles at NC Mentor in Raleigh. As a Team Lead, she performed intake assessments, created person-centered plans, and offered counseling to individuals, couples, and families. Her impactful social work journey includes serving as a Family Support Specialist, aiding those facing challenges like mental health issues, poverty, and abuse.
Carmella's diverse experience encompasses being a Multisystemic Therapist at Easterseals UCP of NC and VA, conducting assessments and implementing interventions. She also excelled as a Clinical Supervisor at Challenges & Choices Behavioral Services, providing in-home therapy and training. Throughout her career, Carmella's dedication and expertise consistently uplifted both individuals and communities in the mental health field.
Her journey in the healthcare field began with a genuine desire to help others. Observing her family's experiences and the need for mental health support in rural communities, Carmella knew that her future would be dedicated to making a difference in people's lives through mental health care.
Carmella holds a Master of Social Work from the University of South Carolina and a Bachelor of Social Work from Methodist University. She is a licensed Clinical Social Worker in North Carolina.
Outside of her professional life, Carmella enjoys gardening and traveling. She originally hails from Fayetteville, NC, which boasts a diverse community due to its proximity to Fort Liberty, a significant military base. Carmella is married to Robert, and they have been together for nearly 20 years. They share a blended family, with four boys and three girls, and are blessed with ten grandchildren and one great-grandchild.
Carmella Carter finds great fulfillment in her work, knowing that she can positively impact the lives of others one person at a time. Her passion for mental health care, coupled with her compassion and expertise, makes her an invaluable asset to the healthcare field.