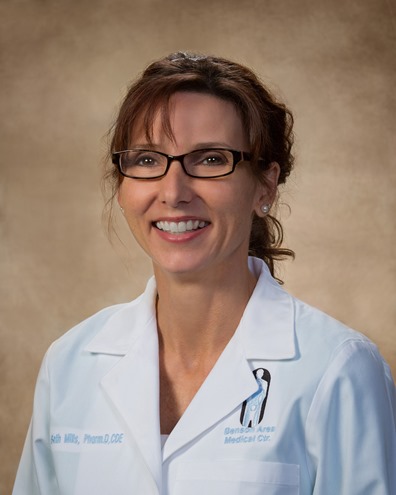 Beth Mills, PharmD, BCACP, CDE
Dr. Mills graduated from the Campbell University School of Pharmacy in 1998, receiving a Doctor of Pharmacy degree. She then completed her residency in Primary Care with Diabetes Focus at the Wilson Community Health Center in Wilson, NC. Dr. Mills received certification as an Ambulatory Care Specialist by the Board of Pharmaceutical Specialties in 2011. Currently, Dr. Mills serves as our clinical pharmacist and certified diabetes educator. She also acts as the Clinical Assistant Professor for Campbell University College of Pharmacy & Health Sciences.
Dr. Mills lives in Fuquay-Varina with her husband, Tony, and their daughter. She enjoys outdoor activities, running, music, and spending time with her family.
Pharmacy School – Doctor of Pharmacy, Campbell University College of Pharmacy & Health Sciences
Residency – Wilson Community Health Center, Primary Care with Diabetes Focus, Wilson, NC
Ambulatory Care Specialist – Board of Pharmaceutical Specialties
Certified Diabetes Educator