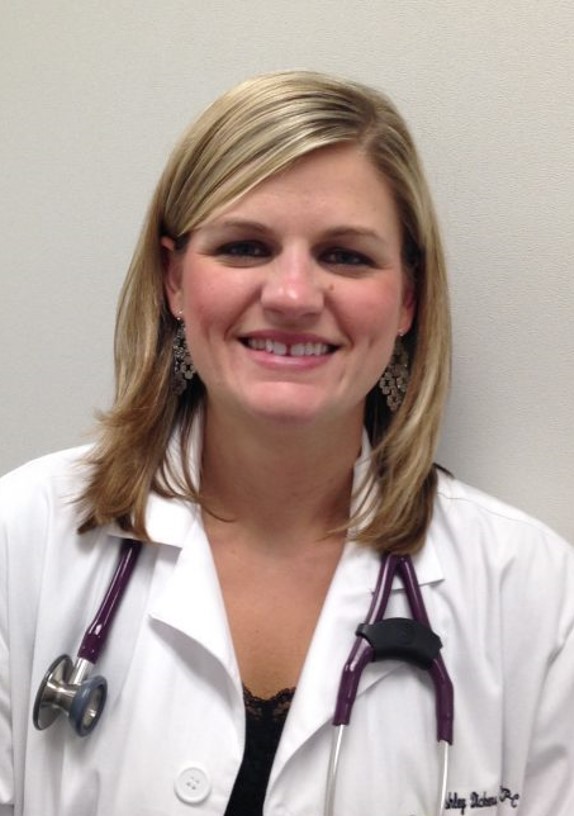 Ashley Duke, Adult Gerontology Nurse Practitioner
Ms. Duke graduated with honors from East Carolina University. She received a BSN in 2008 and a MSN, with a concentration in adult-gerontology, in 2014.
As an adult-gerontology nurse practitioner, she is certified to care for patients 13 years and older. She is a member of the North Carolina Nurses Association (NCNA) and the American Association of Nurse Practitioners (AANP). She is certified through the AANP, licensed by the North Carolina Board of Nursing (NCBON), and governed jointly through NCBON and the North Carolina Medical Board.
Her special clinical interests include preventative care/health promotion, health and nutrition counseling, rural health care, and mentoring future health care providers.
Ms. Duke's hobbies include fitness/exercise, hiking, travel (especially to Mountain areas) and baking. Ms. Duke enjoys spending time with her family (including her pug Zeke) and is an avid member and contributor to the ASPCA, with the aim of helping homeless and less fortunate dogs.
Bachelor of Science in Nursing – East Carolina University
Master of Science in Nursing – East Carolina University
Certified by the American Association of Nurse Practitioners
Licensed by the North Carolina Board of Nursing
North Carolina Nurses Association
American Association of Nurse Practitioners
Interests:                                   Adult Gerontology
                                                    Preventative Care