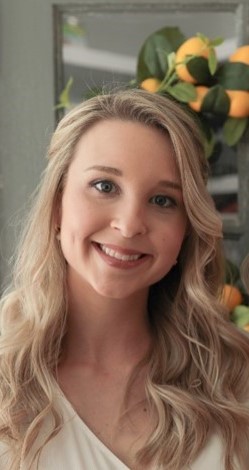 Amanda Taylor, Physician Assistant
Amanda Taylor has always wanted to have a career focused on helping others regardless of their circumstances. Her decision to become a PA was driven by values instilled in her by her faith and her family.
She loves working on a patient centered team where she can educate patients about their health, help them set personal goals, and empower them to make the best decisions for themselves regardless of their health circumstances. Ms. Taylor chose to be part of the Benson Health team to provide quality patient care through a team centered approach.
She enjoys the outdoors and spends quality time with her husband and kids hiking at Raven Rock State Park, kayaking down the Cape Fear River, taking a boat ride at the lake, and going to an aquarium or zoo.
She and her husband also enjoy local and global mission work as well as being active members of their local church. Her family also includes a Maltipoo named Sunny and a German Sheperd named Sadie.
Undergraduate Degree– Campbell University College of Pharmacy & Health Sciences in Buies Creek, NC
Master's Degree– Campbell University College of Pharmacy & Health Sciences (Master of Physician Assistant Practice) in Buies Creek, NC
Physician Assistant-Certified by National Commission on Certification of Physician Assistants
Screening, Brief Intervention, and Referral to Treatment (SBIRT)
Federal Emergency Management Agency
Ultrasound Training Certification
Advanced Cardiovascular Life Support (ACLS)
Basic Life Support (BLS) for Healthcare Providers
North Carolina Academy of Physician Assistants
American Academy of Physician Assistants
Interests:                                                Pediatrics
                                                          Diabetes Care
                                            Preventative Medicine
Degree Physician Assistant – Certified