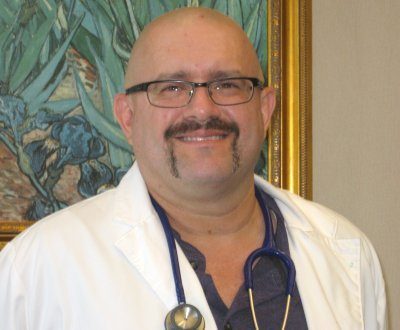 Mr. Crain received his Physician Assistant Certificate in 1988 from Saint Francis College in Loretto, Pennsylvania, He received his Physician Assistant Certification later that same year.
Mr. Crain has been a part-time member of BAMC's provider staff since March 31, 2007, caring for patients on Saturday mornings.
He practices full time at Lenoir Family Medicine near Goldsboro. He enjoys all aspects of family medicine, especially caring for patients of all ages. Mr. Crain is an active member of the North Carolina Academy of Physician Assistants.
A native of Altoona, Pennsylvania Mr. Crain is the father of four and lives with his family in LaGrange, NC. His hobbies include riding motorcycles, reading and music.
Clinical Interests
Family Medicine
Training + Education
Physician Assistant Certificate from Saint Francis College in Loretto, PA
Accepted Insurances
3333 NC Hwy 242 N.
Benson, NC 27504
North Carolina Academy of Physician Assistants